Personalize your Urn
in 3 Simple Steps
Start Now
Honor Your Loved Ones with a Personalized Wooden Urn
Nothing can ever replace a loved one once they have left our lives, but a decorative urn for their ashes is a unique and beautiful celebration of life for the memory of a lost family member. A Steve Shannon handcrafted wooden urn is not only a stunning piece of artwork that commemorates a life well lived, but it is also a way to keep your loved one in your home, passing down the urn from generation to generation. We have a beautiful selection of handcrafted urns below to choose from. Once you choose your design in STEP 1 and the size in STEP 2, you can personalize it in STEP 3 with these two options:
Pedestal with Brass Nameplate
We offer a wooden pedestal in 3 sizes that fits each of our cremation urns. The pedestal comes with a personalized nameplate that can be customized with three lines of remembrance, up to 50 characters each. Add name, date, and a special quote.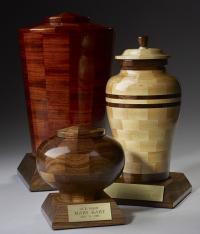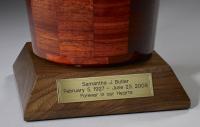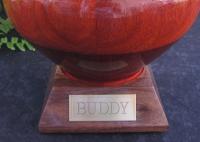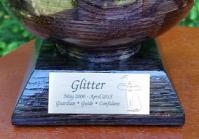 Laser Etched Cap
Some of our urn caps can be laser etched with a name, date, and quote to reflect the special life of your loved one.