Personalize your Urn
in 3 Simple Steps
Start Now
Remember Your Pets with Handcrafted Wooden Pet Memorial Urns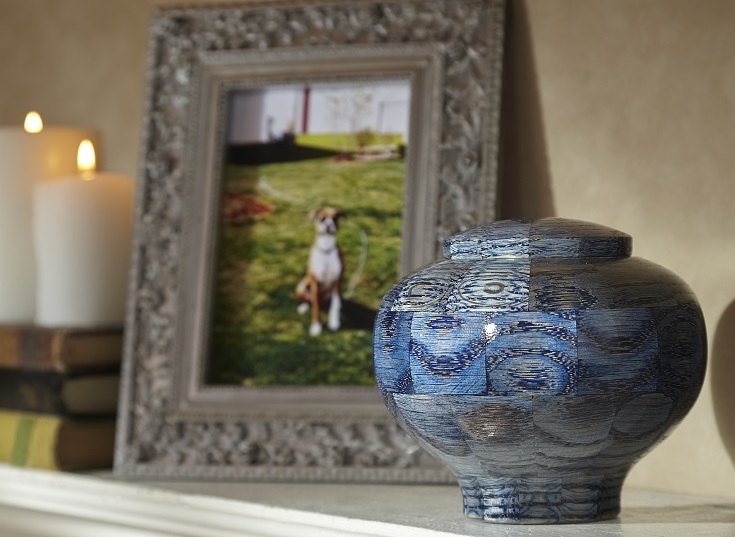 After a pet has passed on, it can often be difficult for life to return to normal. While nothing can ever replace the love of a loyal animal, we have learned that many people find comfort in having a decorative pet memorial urn on display in their home. The Steve Shannon Collection of handcrafted wooden urns come in a variety of sizes and styles, and every celebration of life urn you see here in our collection can be used as a pet urn.
Determining the Correct Size Wooden Urn For Your Pet's Ashes
Once you choose the urn style in STEP 1, you can choose the proper size in STEP 2. A quick rule of thumb is that for every pound of weight you should have a cubic inch of space in the urn. Some families choose a larger urn in order to include their pet's collar, tags, or favorite toy. Cubic inch capacity varies a bit with style, see description on each product page.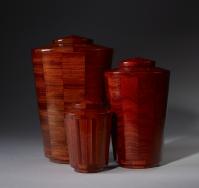 Urn Sizes:
Keepsake Size: For small pets up to 15 lbs.
Small Size: For most medium or large pets ranging from 15-94 lbs.
Large Size: For larger pets over 95 lbs.
Equestrian Size: For horses up to 1100 lbs.
Personalize Your Urn to Reflect the Life of Your Precious Pet
Deciding on the final resting place for a beloved pet is not something to be taken lightly. You will want to choose an urn that fits your pet perfectly—whether you are honoring a dog, cat, rabbit, bird, guinea pig, horse, or other cherished animal—we offer different styles and colors to match your pet's personality.
In STEP 3, you can choose from a wooden pedestal with a personalized brass nameplate or a laser etched cap (for most designs). Three font styles are available.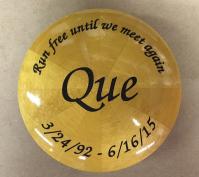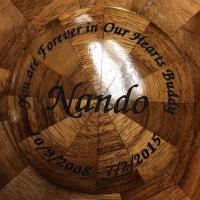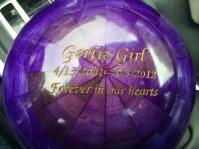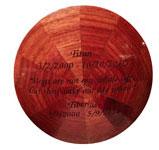 Contact Us For More Information
If you are seeking an urn for your pet's ashes, we will be happy to assist in your decision-making process. Whether you wish to design a custom urn with Steve or need help in choosing an urn from our collection, we are available to ensure that you find an urn that perfectly represents your beloved pet. Feel free to contact us online with any questions or call 1-844-ART-URNS.