Lily Pink Urn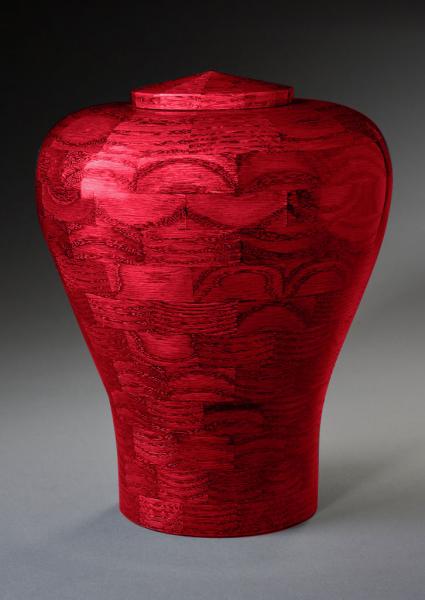 Details
Large - 8"D X 10"H, 210 CI
Small - 5.5"D X 8"H, 94 CI
Keepsake - 3.25"D X 4.25"H, 13 CI
Wood: Oak
One of our most feminine urns, the Lily Pink is a rich, vibrant, and natural artistic urn. Steve Shannon assembles precisely cut oak segments into a traditional urn shape. The wood is then hand turned and dyed a bold shade of pink resembling a beautiful spring flower. The coloring brings out the segmentation of the urn and clearly shows the different patterns of the wood grain. These custom urns are built for beloved pet companions, children, and adults.
Lily Pink Urn
1
Average rating:

Write a review
|
Read all reviews
Featured Reviews:
Lily Pink Urn

Peaceful Resting Urn
12/21/2015
From the moment I emailed with questions, Steve Shannon was amazing, quick to respond and extremely fast to deliver. The finished urn was more beautiful than the pictures and definately a keep sake. I purchased it for a friend's mom's ashes and it was perfect and worth every penny. Do not hesitate to order from this company.
You May Also Like: