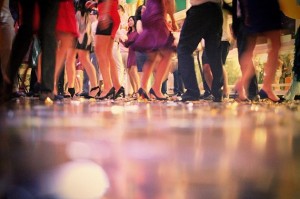 In the past six years of designing hand-turned wooden urns and talking to many families, I have learned the trend these days for a proper memorial to a departed loved one is to thoughtfully personalize the event to reflect the unique life of the deceased. Many details go into the memorial, from choosing the service location to customizing the final resting place. The fourth blog in our Celebration of Life series is Choosing Celebration Activities, in which I will give examples and resources to help you honor your beloved family member with an unforgettable celebration of life.
After you have chosen your venue, the food, and the decorations, it's time to focus on choosing celebration activities. What is going to happen during this celebration of life? While decorations, food, and location are all important, it will mean nothing if the event isn't truly a celebration. When reflecting on the life of your loved one, what would they think would be fun to do at a party? Some examples include sharing memories, dancing, telling jokes, or even planting a tree.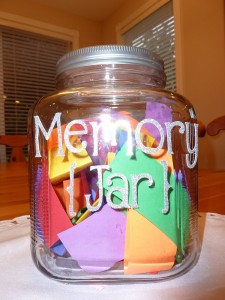 In the previous blog post about decorations, I suggested having a memory jar. All the guests would write down their favorite memory with the loved one, and it could be shared with all at a certain time in the event. This can be a time to laugh, and it also can be a time to cry. But most importantly, it can give you and the rest of your guests a better idea of who your loved one truly was at every point in his or her life.
At weddings, guests celebrate the beginning of a journey with dancing. So if your family member was always a hit on the dance floor, wouldn't it be fitting if guests used dancing to celebrate this journey of life as well? To some, dancing at a funeral may sound inappropriate, but this is a celebration of life. Celebrating with dancing can replace sorrow with joy and help everyone remember how fun loving he/she was.
If they had a great sense of humor, how about having an open mic and asking the guests to share their favorite joke your loved one liked to tell? Maybe instead of jokes, they liked to play silly pranks or do funny impressions of famous people. These are great stories that can be shared with all and create a true tribute.
Another suggestion is planting a tree in their honor. This could be done at the end or the beginning of the celebration of life party. Planting a tree is symbolic of new life. Because even though your loved one has passed, this tree with grow strong and live long. This tree can be at a place where people can visit it and think about the lost family member. Our business supports Trees That Feed, so that with every urn purchased, a donation is made to plant trees to feed people, create jobs, and benefit the environment in developing countries.
On this day, your loved one would want the family to be having a good time, in their honor. Whether it be through reminiscing with laughter and tears, humor, planting a tree in their honor, or dancing to reflect a beautiful life, be assured that a celebration of life would make them smile.
Choosing a Personalized Resting Place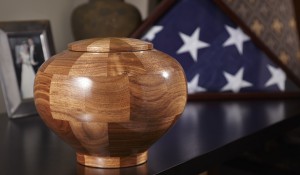 I have created a beautiful line of turned wooden urns which may be personalized to honor the memory of your loved one. Each cremation urn featured in the Steve Shannon Collection is a unique piece specially handcrafted by me; no two are exactly alike.
Please take a look at our urns and contact us to learn more about our artisan pieces. I would be honored to learn more about what you want your final resting place to be. Feel free to contact me at 1-844-ART-URNS to help you with these choices.