Funeral Planning is becoming a priority for many babyboomers who want to celebrate the life of their family member (or their own life) accurately. Some families are thinking outside the traditional format and are hiring a professional to plan something memorable and exceptional. The link below will take you to a great article from the New York Times discussing some unique ideas for funeral planning.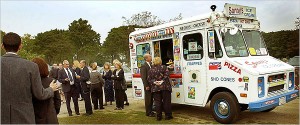 http://www.nytimes.com/2006/07/20/fashion/20funeral.html?pagewanted=all&_r=0
For information on a custom memorial urn to honor your loved one, contact us at http://www.steveshannoncollection.com/contact.html.