Gardening heals in many ways. When I'm stressed out, working in my garden really helps. I find it therapeutic. I'm not sure if it just helps clear my mind or if working with nature is good for you?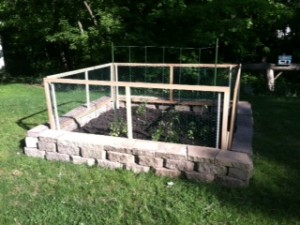 Seniors use gardening therapy to heal the mind and body. Gardening can help heal the grieving soul. Planting a memorial garden is a wonderful idea to remember a loved one. Every spring new life emerges in honor of your loved one.
Here are some links you many find helpful:
http://www.mnn.com/family/family-activities/stories/how-nature-can-help-us-heal-from-grief#
http://www.triblocal.com/des-plaines/2012/03/29/club-breathes-new-life-into-garden-therapy-program/index.html
http://www.life123.com/home-garden/gardening-tips/container-gardening-window-boxes/gardening-tips-for-seniors.shtml
http://appadvice.com/appguides/show/gardening-apps
Contact us with questions on a custom memorial urn for your beloved family member or precious pet at http://www.steveshannoncollection.com/contact.html.