In the past six years of designing hand-turned wooden urns and talking to many families, I have learned the trend these days for a proper memorial for a departed loved one is to thoughtfully personalize the event to reflect the unique life of the deceased. Many details go into the memorial, from choosing the service location to customizing the final resting place. I will offer a blog series over the next month, giving examples and resources to help you honor your beloved family member with an unforgettable celebration of life.
Choosing the Celebration Location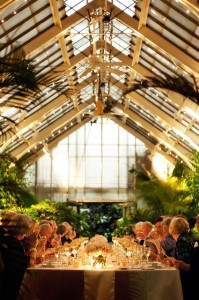 While thinking about your loved one's life, what was their passion? What did they love to spend their time doing? Was it a sport or a hobby? Was there a favorite vacation destination? By meditating on these questions, you may discover the perfect location for your celebration.
Was their faith a priority to them? Don't feel limited to only having a church service. Instead of having a standard luncheon at a local restaurant after the church funeral, invite your guests to a unique location that will truly reflect the life of the departed.
Was your grandfather a regular golfer? Rent the banquet room or patio at his favorite golf course. Did your mother love to garden? Choose to host a party at your local botanical garden greenhouse or in her own garden in her backyard. Was your dad an avid wine maker? Have his party at a winery among the barrels of wine. Did grandma always love taking her kids and grandkids to the zoo? Look into a luncheon at your local zoo.
Ideas are almost limitless! A great source for ideas is to do a search on Pinterest where many people have posted all the details of a wonderfully planned out celebration of life.
Choosing a Personalized Resting Place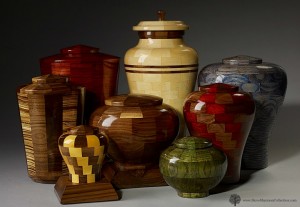 I have created a beautiful line of turned wooden urns which may be personalized to honor the memory of your loved one. Each cremation urn featured in the Steve Shannon Collection is a unique piece specially handcrafted by me; no two are exactly alike.
Please take a look at our urns and contact us to learn more about our artisan pieces. I would be honored to learn more about what you want your final resting place to be. Feel free to contact me at 1-844-ART-URNS to help you with these choices.